DEVOPSF - EXIN DevOps Foundation
Exin DEVOPSF Practice Test Questions Answers
Exam Code: DEVOPSF (Updated 40 Q&As)
Exam Name: EXIN DevOps Foundation
Last Update: 22-Nov-2023
Demo: Download Demo
PDF + Testing Engine
Testing Engine
PDF
Questions Include: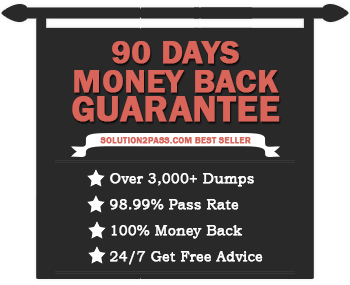 EXIN DevOps Foundation Exam
(DEVOPSF.EN)
Who are the intended audience of the Exin DEVOPSF Exam?
This exam is intended for those IT and business professionals who possess knowledge and skills in DevOps Basics, its principles, key practices as well as in the practical application of DevOps. These individuals are striving to obtain the highly valuable EXIN DevOps Professional certification for the validation of their expertise.
What is the eligibility criterion to take the Exin DEVOPSF Exam?
Your eligibility for this exam requires you to understand DevOps and its fundamental principles for the benefit of an organization. There are four modules in the exam of varying importance. The candidates are required to develop their command on all of them to make sure their success in exam. They should have clear and profound understanding of DevOps origins, definition of DevOps, reasons for using DevOps and misconceptions about DevOps. They should also know concepts such as value stream deployment pipeline, version control, configuration management and definition of done. The other two modules include DevOps Key Practice and practical applications. EXIN recommends the exam candidates to participate in its training course and develop their thorough grasp on the exam contents. However, this participation is optional and is not the part of the eligibility criterion.
What are the benefits of passing the Exin DEVOPSF Exam?
Passing this exam, you get validation of your competence in origins of DevOps and in its benefits, principles and practices. Your certified competence allows you to serve in various organizations and earn attractive salaries. DevOps comes from two words 'Development' and 'Operations' and being certified with EXIN DevOps, you are capable of collaboration and communication of IT and business. These are much needed skills in the industry that enhance the values and the diversity of work. Obtaining the EXIN DevOps Foundation certification is the best investment on your part of your time and money that puts yours career on the right track.