200-901 - DevNet Associate (DEVASC)
Cisco 200-901 Practice Test Questions Answers
Exam Code: 200-901 (Updated 406 Q&As)
Exam Name: DevNet Associate (DEVASC)
Last Update: 22-Sep-2023
Demo: Download Demo
PDF + Testing Engine
Testing Engine
PDF
Questions Include: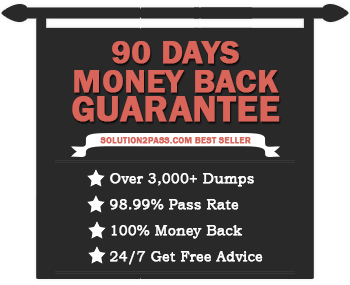 Cisco 200-901 Report Card
Who are the intended audience for the exam 200-901 DEVASC?
The Exam 200-901 DEVASC is intended for IT professionals such as software developers, application developers or network engineers. The candidates must have hands-on experience of software development and design for one year to take this exam.
Who can take Exam 200-901 DEVASC?
Cisco offers this exam to DevOps professionals such as software and application developers and network engineers. This is an associate level exam which offers the most rewarding opportunity of career development in Cisco software development and design technology.
What is Course Outline or Structure of the exam?
The basic structure of the Exam 200-901 DEVASC comprises 6 modules. Their names and importance with regard to the exam is mentioned here in percentage. They are software Development and Design (15%), Understanding and Using APIs (20%), Cisco Platforms and Development (15%), Application Deployment and Security (15%), Infrastructure and Automation (20%) and Network Fundamentals (15%).
What is the prerequisite to take Exam 200-901 DEVASC?
The exam candidates must have a practical experience of one or more years of developing and maintaining applications, developed on Cisco platforms.
What is the cost of the exam?
The Exam 200-901 DEVASC will cost you $300 USD.
How can I register myself for this exam?
This exam like other Cisco exams is conducted through the celebrated online testing hub Pearson VUE. You have to register yourself on the website of this computer-based testing service to take the exam.
What is the time duration of the Exam?
The time duration of this exam is 120 minutes.
How can I retake the exam?
A candidate can retake the exam just after 5 calendar days, in case he/she fails to pass the exam. If he/she wants to retake the exam for purpose of increasing score, a gap of minimum 180 days is required.
What job roles DevNet Associate Certified Professionals can expect?
DevNet Associate Certified Professionals perform multiple job roles in the industry such as the Development Engineer, Associate Engineer, Cloud Developer, Automation Engineer, Software developer, System integration programmer etc.
What are the advantages of becoming Cisco Certified DevNet Associate?
Actually there are multiple advantages for the certified professionals. The organizations in industry prefer to recruit people who have validated expertise and exposure to meet the work challenges. The certified professionals earn more than those who do not possess certifications. Lastly, they have more job stability than non-certified staff.
For how much time, Cisco DevNet Associate Certification is valid?
Like any other Cisco Associate Certification, DevNet Associate Certification is valid is 3 years. However, Cisco Specialist Certifications are valid for 2 years only. As the validity time is over, the professionals have to reappear in the certification exams to update their qualifications.
How can Practice Exams help me prepare for Exam 200-901 DEVASC?
Solution2Pass Practice Exams contain questions from the real exam that are often repeated. They come with verified answers too which help you develop your grasp on the core modules and topics to pass exam without any hassle.
200-901 Exam Description
The candidates are required to gain profound knowledge and their hands-on exposure of Developing Applications and Automating Workflows Using Cisco Core Platforms. The expected division of topics in the exam 200-901 with their worth in percentage is given below. However, Cisco reserves the right to add any other related topic in the exam format at any time without prior notice. The candidates are required to develop their grasp on all topics, giving equal importance to each modules of the exam.
1.0
Software Development and Design
15%
2.0
Understanding and Using APIs
20%
3.0
Cisco Platforms and Development
15%
4.0
Application Deployment and Security
15%
5.0
Infrastructure and Automation
20%
For how much time can I use the Practice Exams, once purchased by me?
There is no specific validity period for the use of Solution2Pass Practice Exams PDF. You can use this PDF as many times as you like. It is offered to the customers for lifetime, once purchased.
What discount I can get if I go for bulk purchase?
On bulk purchase, Solution2Pass offers almost 50% discount on the actual price. To enjoy this facility, you have to buy minimum 10 products at one time.
Can I get guidance from you for my exam preparation?
Yes. For your guidance, the team of our experts is always available to provide your preparatory tips and suggesting you the right product. You can contact our team on Live Chat facility offered by us or send us email for detailed reply.
Which is the best resource to pass the Exam 200-901 DEVASC?
You can find the best help from Solution2Pass for the preparation of Exam 200-901 DEVASC and pass it. Solution2Pass provides you Questions and Answers based Study Guide, Braindumps as well as Practice Tests for this exam. All these products have interactive, authentic and easy to learn content which promises your exam success with 100% money back guarantee.
What if I want a demo of your product before actual purchase?
Solution2Pass offers you Free Practice Exams for the purpose. They provide you the opportunity to go through our content, it format and examine its quality.
How can Solution2Pass assure my success in Exam?
Solution2Pass's promise is to award you first time success in your exam. We ensure it by offering 100% Money Back Guarantee to our customers. If they fail to pass their exam despite relying our Practice Exams, they can take back their money in full without any deduction on the amount the paid us.